Dark Heresy - Apostasy Gambit 2: The Church of the Damned
Adventure
| | |
| --- | --- |
| Pages | 71 |
| Publication Date | January 1st, 2011 |
Data Imported into 40krpgtools.com
| Bestiary | Armoury | Rules | Updated |
| --- | --- | --- | --- |
| 20 | | | Oct. 16, 2013 |
---
Description
---
Investigating corruption within the Ecclesiarchy itself is as delicate as it is dangerous, but when an influential leader is suspected of heresy, you and your fellow Acolytes will uncover an ever-deepening conspiracy that could spell the end of the entire Calixis Sector...
The Church of the Damned is the second adventure in The Apostasy Gambit, a Dark Heresy campaign that takes a cell of Acolytes from investigating the tragic history of a warped Cathedral to crusading against a conspiracy within one of the Imperium's most vaunted organisations. While The Church of the Damned continues the events started in The Black Sepulchre, it also includes starting points to be played on its own or as part of your own campaign.
Suitable for players of all levels. A copy of the Dark Heresy Core Rulebook is needed to use this supplement.
---
Buy from
---
---
Table of Contents
---
Introduction
04 | Game Master's Briefi ng
05 | Adventure Structure
06 | Backstory
06 | Replacement Characters
06 | Themes
Chapter I: The Sum of All Glories
08 | Arrival at the Gates
09 | The Cathedral of Illumination
11 | Area 01: The Nave
12 | Area 02: The Hospital
14 | Area 03: Cloisters Temporal
15 | Area 04: Arch-Cardinal's Quarters
16 | Area 05: Sacristy
18 | Area 06: Penitents' Cells
19 | Area 07: Synod Hall
20 | Area 08: Archive
20 | Area 09: Garden of Repose
21 | Optional Encounter: Venomskin's Envoy
22 | Area 10: Catachumens' Cloister
24 | Area 11: The Forging Wing
26 | Troubleshooting
Chapter II: Bad Day at Blinding Gulch
31 | The Skirmish Site
32 | Welcome to Blinding Gulch
32 | First Contacts
33 | The Eve of Battle
35 | Area 01: The Spent Shell
35 | Area 02: The Call to Arms
36 | Area 03: The Pain Pit
37 | Area 04: Doc Weston's
37 | Area 05: Kayala's Guns
38 | Area 06: The Hollow
38 | Area 07: The Hive Falls
39 | Area 08: Genatorium Epsilon Thirteen
40 | Area 09: The Face
41 | Area 10: The Hidden Sun Fair
43 | Area 11: The Crawler's Lair
44 | Area 12: The Cadaver's Hideout
46 | The Battle of Blinding Gulch
48 | The Outcome
50 | Venomskin's Hideout
Chapter III: Piety Afl ame
52 | The Burning City
53 | The Landing Pad
53 | Inside the Cathedral
54 | Confronting "Ignato"
56 | No Place To Die
58 | The Battle of the Faith
60 | Last Will and Testament
61 | The Tongue of Flame
62 | Sarcophagus Chamber Entrance Corridor
63 | The Pool of Tears
64 | Ritual Chamber
65 | The Sarcophagus of Saint Drusus
66 | An Alternative To Bedlam
66 | Aftermath
67 | Hand out 01:Inquisitor's Orders
67 | Hand out 02: Suspicious Transmission
---
Credits
---
Lead Developer
Mack MartinWriting and DevelopementBen Counter, Matthew Eustace, Sam Stewart & Ross Watson
Editing
David Johnson
Proofreading
Charles May and Onawa WyattDark Heresy DesignOwen Barnes, Kate Flack, & Mike Mason
Graphic Design
Kevin Childress & Mark Raynor
Cover Art
Kekai Kotaki
Interior Art
Bazan Lazcano, Alberto Bontempi, Matt Bradbury, Kalen Chock, Ioan Dumi, Zach Graves, David Griffi th, Igor Kieryluk, Marco Morte, David Nash, & Rubén Pérez González
Managing Art Director
Andrew Navaro
Art Administration
Kyle HoughLiscensing & Developement CoordinatorDeb Beck
Production Manager
Eric Knight
Executive Game Designer
Corey Konieczka
Executive Producer
Michael Hurley
Publisher
Christian T. Petersen
Games Workshop
Licensing Manager
Owen Rees
Head Of Licensing
Andy Jones
Head Of Intellectual Property
Alan Merrett
Special Thanks
Matthew Eustace. Damon Wilson with Anthony Stratynski, Jacob Grayson, Kevin Doelling, Kyle Douglas, Shawn White & Steven Krami. Ron Devalk with Jordan Devalk, Daniel Vankirk, Erik Adams, Erik Tusscy, Dakota Stockton, Grant Colligan, Peter Steil & Zachari Barnes. Drew Peterson with Ben Kline, Devin Townsend, Jess Vollmer, Chrissy Monfette & Dennis Walter
---
Related To
---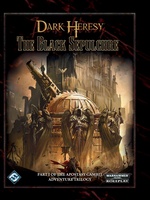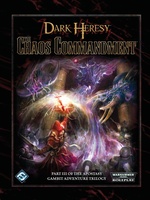 ---
Entities
---