Rogue Trader - Battlefleet Koronus
Supplement
| | |
| --- | --- |
| Pages | 146 |
| Publication Date | January 1st, 2011 |
Data Imported into 40krpgtools.com
| Bestiary | Armoury | Rules | Updated |
| --- | --- | --- | --- |
| 44 | | | Oct. 16, 2013 |
---
Description
---
Beyond the gates of the Maw, savage enemies raise arms against the Imperium. Rogue Traders, backed by the might of the Imperial Navy, must arm their vessels to wrest fortunes from their enemies in bloody warfare!
Battlefleet Koronus is an extensive sourcebook about the starships that traverse the Koronus Expanse. With new rules on Nova Cannons, torpedoes, attack crafts, and squadrons, plus new options for outfitting player ships, this book is perfect for players and GMs alike. Battlefleet Koronus also provides a host of enemy starships to challenge Explorers, and it delves into the rich history of the Imperial Navy and Battlefleet Calixis.
With Battlefleet Koronus, new rules and components allow Explorers to man some of the Expanse's most powerful warships! Take the helm of grand cruisers and battlecruisers and decimate your foes with torpedo salvoes, attack craft wings, and fearsome Nova Cannons. Learn of the Imperial Navy and its squadrons in the Koronus Expanse, the famed Battlefleet Koronus; their ships can prove useful allies, or powerful enemies. Then study the dread warships of vile xenos races and villainous Chaos reavers, the better to know and destroy your foes! Rules for NPC starships and squadron operations make space combat easier to run than ever before; plus, rules for waging ground wars allow you to fight entire campaigns to the final blows!
---
Buy from
---
---
Table of Contents
---
Contents
Introduction
004 | What's in this book?
Chapter I: The Weapons of War
006 | Torpedoes
010 | Attack Craft
015 | Nova Cannons
017 | Component Craftsmanship and Facilities
017 | Installing Components
020 | New Starship Hulls
031 | Additional Components
Chapter II: The Imperium's Shield
044 | Interplanetary Flight
045 | Interstellar flight
046 | Duty of the Imperial Navy
046 | The Birth of a Warship
051 | Life of a Warship
053 | Death of a Warship
054 | Battlefleet Calixis
057 | Famed ships of Battlefleet Calixis
058 | Battlefleet Koronus
058 | A History of Passage Watch 027 Est
061 | Zone 015
063 | Notable Starships of Battlefleet Koronus
066 | Ranks In The Battlefleet
Chapter III: Enemies of Humanity
073 | The Orks
084 | The Eldar
095 | The Stryxis
097 | Rak'Gol
101 | The Kroot
102 | Chaos Reavers
Chapter IV: Rules of War
112 | Squadrons
114 | NPC Starships
114 | Actions and Orders
114 | Damage to NPC Ships
115 | Mustering the Fleet
117 | Celestial Phenomena
118 | Waging War
121 | Ground Wars
121 | Mustering Troops
126 | Outfitting Forces
127 | Transporting and Deploying Forces
128 | Dogs of War
130 | Large-Scale Warfare
131 | Orders
134 | Attacking Units
134 | Unit Attrition and Cohesion
137 | Warfare Endeavours
137 | Appendix of Vehicles
---
Credits
---
Lead Developer
Sam Stewart
Written And Developed By
Andy Chambers, Robert Dempsey, Nathan Dowdell, John Dunn, Tim Hukelbery, Jason Marker, Mike Surbrook, and Ross Watson
Editing
Alex Davy
Proofreading
Mark Pollard
Graphic Design
Dallas Mehlhoff
Cover Art
Matt Bradbury
Interior Art
A.L. Ashbaugh, Alex Boyd, Matt Bradbury, Martin Buck, Mauro dal Bo, Ioan Dumi, Wayne England, Zachary Graves, David Griffith, Ralph Horsely, Nuala Kennedy, Anton Kokarev, Marc Lee, David Nash, David Sondered, Fredrik Dahl Tyskerud, and Ben Zweifel
Art Direction
Zoë Robinson
Art Administration
Kyle Hough
Production Manager
Eric Knight
Ffg Lead Game Designer
Corey Konieczka
Ffg Lead Game Producer
Michael Hurley
Publisher
Christian T. Petersen
Games Workshop
Licensing Manager
Owen Rees
Head Of Licensing
Paul Lyons
Head Of Intellectual Property
Alan Merrett
Special Thanks
"You Bid Babies?!" Jordan "Milly" Millward with Keri Harthoorn, Kyle Harthoorn-Burton, Kieren Smith, and Julia Smith. "Furies for everyone!" David R. Schumpert III esq. with Pierre Wagenseil. "Unrepentant," Lachlan "Raith" Conley with Jordan Dixon, Mark McLaughlin, and Brad Twaddell. "Dispensing Orbital Justice," Jordan Goldfarb, Robin Dreher, Thomas Vorhies and Daniel Caroll. Roy 'Horizon' Amkreutz, James Hata, Mack Martin, and Thaadd Powell.
---
Related To
---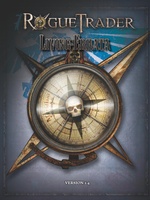 ---
Entities
---