Black Crusade - Black Crusade Core Rulebook
Core
| | |
| --- | --- |
| Pages | 402 |
| Publication Date | January 1st, 2011 |
Data Imported into 40krpgtools.com
| Bestiary | Armoury | Rules | Updated |
| --- | --- | --- | --- |
| 41 | 208 | 38 | Oct. 16, 2013 |
---
Description
---
The intoxicating lure of Chaos leads untold millions down the path of corruption, and the noblest of intentions offers little protection against its dark influence. A soldier's bloodlust, a politician's ambition, a lover's desire, and even a mother's whispered prayer over her feverish child – they are all the playthings of the Dark Gods. Why resist? Wealth, power, and happiness await those who serve the Ruinous Powers, and the only price is your humanity.
Black Crusade is a remarkable standalone RPG that offers players an entirely new perspective on the conflict between the Imperium of Man and the forces of Chaos. This groundbreaking concept delivers the unprecedented opportunity to play as a Disciple of the Dark Gods, whether as a Chaos Space Marine or a human Servant of Chaos.
Swear allegiance to your dark masters, and reap the rewards of their favor! The Black Crusade core rulebook contains everything you need to start your adventure in the Warhammer 40,000 universe.
---
Buy from
---
---
Table of Contents
---
007 | Contents It is the 041st Millennium
008 | Embrace the Power of Chaos
008 | What is a Roleplaying Game?
009 | What's in this book?
Introduction
010 | The Realm of Chaos
012 | Nurgle
014 | Khorne
016 | Slaanesh
018 | Tzeentch
020 | The Age of the Imperium
024 | Origins of the Imperium
025 | The Great Crusade
026 | The Horus Heresy
029 | The Imperium at War
030 | The Servants of Chaos
Chapter I: Playing the Game
034 | Game Dice
034 | Characteristics
035 | Characteristics and Characteristic Bonuses
035 | Tests
035 | The Core Mechanic
036 | Skill Tests
036 | Degrees of Success and Failure
037 | Extended Tests
037 | Opposed Tests
038 | Test Diffi culty
038 | Movement
039 | Structured and Narrative Time
040 | Climbing
040 | Jumping and Leaping
041 | Swimming
041 | Carrying, Lifting, and Pushing Objects
042 | Lighting
043 | Flying
043 | The Effects of Gravity
044 | Glory, Goals, and Epic Destinies
044 | Epic Destinies
Chapter II: Character Creation
046 | Creating a Heretic
048 | Stage 001: Choose a Race
051 | Stage 002: Generate Characteristics
053 | Stage 003: Select an Archetype
054 | Champion
056 | Chosen
058 | Forsaken
060 | Sorcerer
062 | Apostate
064 | Heretek
066 | Renegade
068 | Psyker
070 | Stage 004: Explore the Passions
074 | Stage 005: Spend Experience Points
082 | Stage 006: Equipment and Corruption
083 | Stage 007: Embrace the Dark Gods
Chapter III: Skills
090 | Using Skills
090 | Skill Tests
091 | Specialist Skills
091 | Skill Descriptors
092 | Gaining Skills
093 | Skill Ranks
093 | Skill Descriptions
Chapter IV: Talents and Traits
114 | Using Talents
114 | Gaining Talents
118 | Talent Descriptions
135 | Minions
135 | Creating Minions
139 | Examples of Minions
139 | Traits
139 | Trait Descriptions
Chapter V: Armoury
146 | Acquiring Equipment
146 | Craftsmanship
147 | Weapons
148 | Weapon Special Qualities
153 | Las Weapons
153 | Solid Projectile Weapons
156 | Bolt Weapons
157 | Melta Weapons
158 | Plasma Weapons
158 | Flame Weapons
159 | Launchers
159 | Grenades and Missiles
160 | 003Exotic Weapons
162 | Chain Weapons
162 | Power Weapons
165 | Exotic Melee Weapons
167 | Force Weapons
167 | Shock Weapons
167 | Primary Weapons
168 | Modifying Weapons
169 | Weapon Upgrades
170 | Weapon Downgrades
172 | Standard Ammunition
172 | Special Ammunition
173 | Armour
177 | Armour Upgrades
178 | Force Fields
179 | Gear
179 | Clothing and Worn Gear
181 | Drugs and Consumables
184 | Tools
187 | Wargear
188 | Cybernetics
189 | Bionics Replacement Limbs and Body Parts
189 | Implant Systems
194 | Daemon Weapons
194 | Using Daemon Weapons
195 | Daemon Weapon Attributes
199 | Creating Daemon Weapons
201 | Example Daemon Weapons
Chapter VI: Psychic Powers
204 | Psykers in the 041st Millennium
205 | Psychic Powers in Black Crusade
205 | Psy Ratings
206 | Using Psychic Powers
206 | Psychic Strength
208 | Focus Power Test
209 | Psychic Bolts
209 | Corruption
209 | Psychic Phenomena
213 | Unaligned Powers
215 | Nurgle Powers
217 | Slaanesh Powers
218 | Tzeentch Powers
220 | Exalted Powers
223 | Telepathy
225 | Telekinesis
226 | Divination
228 | Rites and Rituals
228 | Performing Chaos Rituals
229 | Using Rituals in Games
229 | The Daemonic Mastery Test
229 | Example Chaos Rituals
Chapter VII: Combat
232 | Narrative Time vs. Structured Time
232 | Narrative Time
232 | Structured Time
232 | Combat Overview
234 | Using Actions
240 | The Attack
243 | Unarmed Combat
243 | Two-Weapon Fighting
245 | Combat Circumstances
247 | Injury
247 | Wounds
256 | Fatigue
256 | Characteristic Damage
248 | Critical Hit Charts
256 | Conditions and Special Damage
257 | Fire
257 | Falling
257 | Stunned
256 | Suffocation
256 | Unconsciousness
256 | Vacuum
258 | Healing
Chapter VIII: The Game Master
260 | The Role of the GM
261 | The Basics
262 | Embracing Chaos: Evoking the Setting
262 | Themes in BLACK CRUSADE
263 | How to Run a BLACK CRUSADE Campaign
263 | Styles of Play
264 | Non-Player Characters
266 | Rewards
266 | Experience Points
266 | Infamy
267 | An Epic Destiny
267 | Motivations
268 | Ultimate Destiny: Lead a Black Crusade
269 | Compacts
270 | Compacts Overview
270 | Preparing a Compact
272 | Execution of a Compact
272 | Objectives
273 | Complications
274 | Completing a Compact
274 | Balance in the Game
276 | Interaction
276 | Interaction Skills
277 | Terror and Madness
277 | Fear
278 | Insanity
280 | Using BLACK CRUSADE with other Games
Chapter IX: Corruption and Infamy
288 | Corruption
288 | Corruption Points
289 | The Corruption Track
289 | Services to Chaos
290 | The Price of Failure
290 | Gifts of the Gods
299 | Rewards of Slaanesh
300 | Rewards of Nurgle
301 | Rewards of Khorne
302 | Rewards of Tzeentch
304 | Infamy
304 | Gaining Infamy
304 | Benefi ts of Infamy
004Chapter X: A Galaxy in Flame
311 | The Hated Imperium
311 | The Adeptus
316 | The Calixis Sector
318 | The Koronus Expanse
320 | The Jericho Reach
322 | The Fall of the Eldar
323 | The Screaming Vortex
326 | The Denizens of the Screaming Vortex
327 | The Gloaming Worlds
336 | The Inner Ring
338 | The Lower Vortex
340 | The Myriad Warbands of the Vortex
340 | Warband Confl icts
343 | The Legend of the Necrons
344 | The Dark Eldar
345 | Travel in the Screaming Vortex
Chapter XI: Adversaries
348 | Hordes
349 | Using a Horde
351 | Servants of the Dark Gods
351 | Daemons and Warp Entities
358 | Daemon Princes
360 | Heretics
363 | Forces of the Imperium
368 | Xenos
368 | Necrons
371 | Eldar Harlequins
373 | Dark Eldar
Chapter XII: False Prophets
376 | The Temple of Lies
376 | Temple layout
378 | The GM's Brief
378 | The Story Thus Far
379 | Adventure Plot
381 | Plot Hooks: Beginning the Adventure
383 | Arrival: Carrion Corpse
384 | To the Temple of Lies
385 | Arrival
389 | The Descent
389 | To Copax's Surprise…
390 | Escape to Carrion Corpse
390 | Off Planet
391 | NPC Appendix
393 | Index
397 | Character Sheet
---
Credits
---
With Additional Concepts By Jay Little, Mack Martin, And
Ross Watson
Lead Developer
Sam Stewart
Written And Developed By
Owen Barnes, Andy Chambers, Nathan Dowdell, John Dunn, Tim Flanders, Andrew Fischer, Andy Hoare, Tim Huckelbery, Jason Marker, Mack Martin, Kevin Rubitsky, Rex Vogen, and Ross Watson
Based On Dark Heresy, Designed By
Owen Barnes, Kate Flack, and Mike Mason
Editing And Proofreading
Alex Davy, David Johnson, Richard Nicholson, and Mark Pollard
Graphic Design
Adam Taubenheim with additional work by Brian Schomburg
Cover Art
Matt Bradbury
Interior Art
Even Mehl Amundsen, Amy Ashbaugh, Jacob Atienza, Cristi Balanescu, Dimitri Bielak, John Blanche, Lin Bo, Yoann Boissonnet, Alberto Bontempi, João Bosco, Alex Boyd, Matt Bradbury, Christopher Burdett, Dmitry Burmak, West Clendinning, Paul Dainton, Alex Drummond, Ioan Dumi, Ame En, Dave Gallagher, Miko Granlund, Zachary Graves, Alex Iglesias, Jason Juta, Timo Karhula, Igor Kieryluk, Julian Kok, Karl Kopinski, Adam Lane, Ian Miller, David Nash, Germán Nóbile, Hector Ortiz, Tikos Péter, Arkady Roytman, Adrian Smith, David Sondered, Florian Stitz, Nikolay Stoyanov, Frank Walls, Anslem Zielonka
Managing Art Director
Andrew Navaro
Art Direction
Kyle Hough
Production Management
Eric Knight
Licensing And Development Coordinator
Deb Beck
Executive Game Designer
Corey Konieczka
Executive Game Producer
Michael Hurley
Publisher
Christian T. Petersen
Games Workshop
Licensing Manager
Owen Rees
Head Of Licensing
Andy Jones
Head Of Intellectual Property
Alan Merrett
---
Related To
---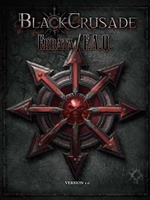 ---
Entities
---