Rogue Trader - Warpstorm 1: The Frozen Reaches
Adventure
| | |
| --- | --- |
| Pages | 74 |
| Publication Date | January 1st, 2011 |
Data Imported into 40krpgtools.com
| Bestiary | Armoury | Rules | Updated |
| --- | --- | --- | --- |
| 29 | | | Oct. 16, 2013 |
---
Description
---
The Frozen Reaches is an adventure for Rogue Trader that throws the Explorers before an impending Ork invasion as they work to save the planet of Damaris. But first, they will need to organize squabbling factions and establish a united front. This is no easy task, as powerful forces are working against them from the shadows...
Use all your charm and influence to prepare a planet's defences as the Ork fleets close in on Damaris. Fight the xenos in space aboard the bridge of your starship, or meet the bloody Orks in brutal hand-to-hand combat on the ground! The choices you make ensure success, or guarantee defeat. Choose wisely, and reap the rewards of your victory.
The Frozen Reaches can be played as a standalone adventure, but the events and characters it introduces are only the beginning. The Warpstorm Trilogy, an epic series of adventures, centers on the exploits of the Explorers as they uncover a great mystery that threatens the entire Expanse.
Do you have what it takes to brave the dangers of a warpstorm?
---
Buy from
---
---
Table of Contents
---
04 | Introduction
04 | Game Master's Background
Chapter I: Damaris Gazetteer
07 | Damaris
08 | The Capital City
11 | The Bulwark
12 | The Burning Ones
12 | The Frozen Reaches
Chapter II: The Frozen Reaches
14 | Adventure Synopsis
15 | Act I: Prepare for War
15 | The Plea for Aid
18 | The Council Chambers
19 | Meeting the Governor
20 | Notable Persons
27 | The Governor's Gala
30 | Act II: Invasion
30 | Running the War
35 | Resolving Attacks and Fighting The War
37 | Interacting and Affecting Results
42 | The Invasion Begins
42 | Missions
50 | The Eldar Come
51 | Act III: The Frozen Reaches
51 | Meeting the Eldar
52 | Planning the Attack
54 | Endgame
55 | Battle Events
58 | Aftermath of the Invasion
58 | Experience Awards
NPC Appendix
60 | The Orks
61 | Defenders of Damaris
63 | Named Characters
66 | Vehicles
67 | Starships
70 | Player Handouts and Aids
---
Credits
---
Lead Developer
Sam Stewart
Written And Developed By
Jason Marker and Benn Williams
Additional Writing
Lachlan Conley, Tim Flanders, and Mack Martin
Editing
Alex Davy
Proofreading
Mark Pollard
Graphic Design
Kevin Childress, Dallas Mehlhoff, and Brian Schomburg
Cover Art
Matt Bradbury
Interior Art
A. L. Ashbaugh, BlackVolta Studio, Matt Bradbury, Adam Burn, Wayne England, David Griffith, David Kang, Adam Lane, Paulo Parente, Oleg Saakyan, Mark Smith
Art Direction
Zoë Robinson
Art Administration
Kyle Hough
Production Manager
Gabe Laulunen
Ffg Lead Game Designer
Corey Konieczka
Ffg Lead Game Producer
Michael Hurley
Publisher
Christian T. Petersen
Games Workshop
Licensing Manager
Owen Rees
Head Of Licensing
Paul Lyons
Head Of Intellectual Property
Alan Merrett
Special Thanks
"You Bid Babies?!" Jordan "Milly" Millward with Keri Harthoorn, Kyle Harthoorn-Burton, Kieren Smith, and Julia Smith. "Unrepentant," Lachlan "Raith" Conley, Jordan Dixon, Nick Maroney, and Brad Twaddell.
---
Related To
---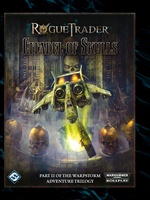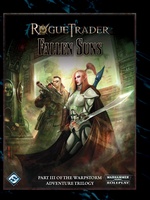 ---
Entities
---