Rogue Trader - Warpstorm 2: Citadel of Skulls
Adventure
| | |
| --- | --- |
| Pages | 72 |
| Publication Date | January 1st, 2011 |
Data Imported into 40krpgtools.com
| Bestiary | Armoury | Rules | Updated |
| --- | --- | --- | --- |
| 30 | | | Oct. 16, 2013 |
---
Description
---
On the hunt to discover the cause of vanishing settlements and increased xenos sightings, you and your fellow Explorers are thrust on a perilous journey. A great beast has awakened from beyond the edges of the Koronus Expanse, hungering to fulfill its dark purpose. Before you and your fellow Explorers can attempt to seek it out and ultimately destroy it, you must uncover what and where it is. Finding the answer is a nearly impossible undertaking, pitting you against an infamous pirate lord blessed by Chaos.
Citadel of Skulls, the second adventure in The Warpstorm Triology for Rogue Trader, can be played as a standalone adventure or connected to the events introduced in The Frozen Reaches. Prepare to attempt the ultimate heist: stealing a priceless artefact from the vault of Karrad Vall. No sane person has ever risked entering the Faceless Lord's inner sanctum, let alone stealing from him...until you.
Plot your course through Vall's dark cathedral, past quivering slaves and brutal enemies, bloody chambers, and the ossuaries full of bones that give the Citadel its name. And once you reach the Casket of Secrets you'll meet "the Archivist."
An epic adventure of exploration, combat, and acquisition of wealth, Citadel of Skulls will be a suspenseful and thrilling journey. Will you be able to withstand the voyage?
---
Buy from
---
---
Table of Contents
---
04 | Introduction
04 | Game Master's Background
Chapter I: The Dioskouri System
07 | In the Realm of a Dying Sun
08 | Iniquity
09 | Reaver Shipyards
09 | Skaarsdelve
Chapter II: The Citadel
14 | Adventure Background
15 | Synopsis of the Citadel of Skulls
16 | Setting up the Adventure
17 | Act I: The Deserted World
17 | Chorda's Folly
21 | Discovering Signs of Life
21 | Drexus Skar
25 | Act II: Travelling to Iniquity
26 | Travelling
26 | Heading to Iniquity
27 | The Trials of Iniquity
31 | Orbiting Iniquity
33 | Act III: The Damned World
33 | Den of Iniquity
36 | Crossing Iniquity
37 | Arriving at the Citadel of Skulls
46 | Escape and the Final Battle
49 | Aftermath
50 | Conclusion
50 | Rewards
51 | The Vault of Secrets
51 | Vault Description
52 | Contents
NPC Appendix
62 | Beasts and Daemons
66 | Vehicles
67 | Ships of the Chaos Reavers
---
Credits
---
Lead Developers
Sam Stewart and Ross Watson
Written And Developed By
Jason Marker and Benn Williams
Editing
Alex Davy
Proofreading
Charles May
Graphic Design
Kevin Childress, Dallas Mehlhoff, and Brian Schomburg
Cover Art
Matt Bradbury
Interior Art
Amy Ashbaugh, Matt Bradbury, John Blanche, Adam Burn, Mauro dal Bo, Zach Graves, Nuala Kennedy, Pat Loboyko, Peter Mohrbacher, David Nash, Ben Zweifel
Art Direction
Zoë Robinson
Art Administration
Kyle Hough
Production Manager
Eric Knight
Executive Game Designer
Corey Konieczka
Executive Producer
Michael Hurley
Publisher
Christian T. Petersen
Games Workshop
Licensing Manager
Owen Rees
Head Of Licensing
Andy Jones
Head Of Intellectual Property
Alan Merrett
Special Thanks
"The Librarians" Pim Mauve with Keesjan Kleef, Jan-Cees Voogd, Joris Voogd, and Gerlof Woudstra, "You Bid Babies?!" Jordan "Milly" Millward with Keri Harthoorn, Kyle Harthoorn-Burton, Kieren Smith, and Julia Smith.
---
Related To
---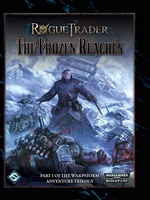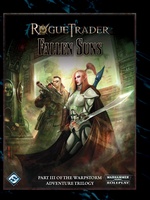 ---
Entities
---